New Generation Nutritional Supplements
Pronutri is a specialist in the field of micronutrition and in particular controlled molecular information.
Created in 1995, the Carros-based laboratories manufacture, develop and package nutritional food supplements.
These supplements are a range of oligo-metal complexes in tablet form that aim to reinforce vital currents in the body and provide well-being and comfort.
Biocompatible and bioavailable formulas and 100% natural.
A fast, targeted action, without side effects, nor habituation and without cariogenic effect.
They are adapted to any age of life.
The Nutri range ensures the vitality of cell membranes and promotes exchanges between the body's cells in the form of polymetallic complexes. 38 Nutri (+ 1 Nutri Yin-Nutri Yang) make up this range.
These Nutri regulate the transmission of electromagnetic signals that circulate in the body. They maintain the balance of cellular exchanges as well as the natural self-regulation of vital currents, the body's communication circuits.
In this range, there are five Nutri to activate the vital currents and specifically nourish female functions. Five others are intended for male functions.
In tablet form, they can be used in combination or in sequence.
Aquaporins And Wavelengths
The Research & Development department has designed these products, the result of the synergy of its components and their intrinsic and metabolic characteristics.
Aquaporins and Wave Lengths are supplementation information to help balance cellular communication.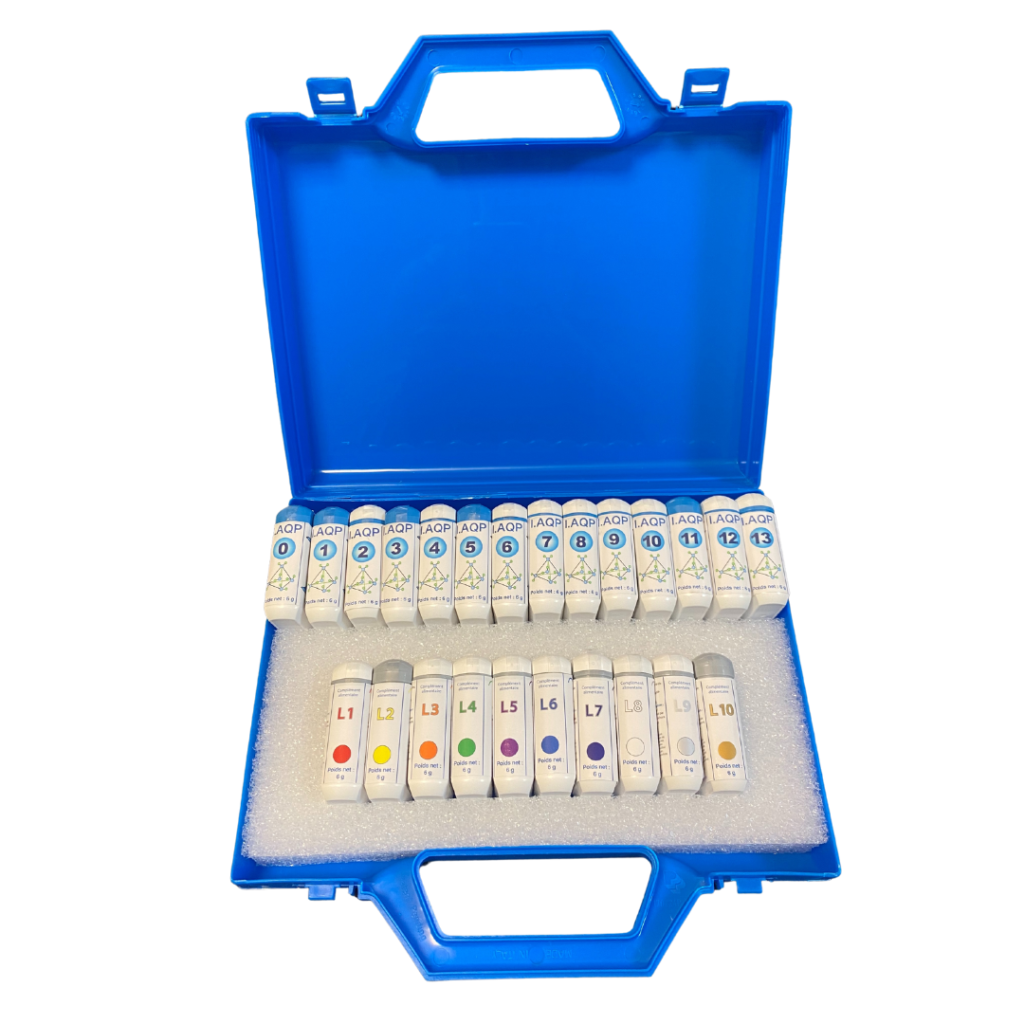 Essential Oils are based on the search for active ingredients and their synergy for an action that respects the body's vital currents.
Rhinolfa is the simple and natural answer to help you clear the airways. It combines the effectiveness of 8 essential oils 100% natural to soothe the airways, strengthen them with its anti-bacterial, anti-fungal and virucidal action.
To use in inhalation, diffuser of environment, etc.
A unique and patented know-how, distributed internationally
The knowledge and practices are transmitted to various health practitioners in France and internationally, through a training (Human Voices training). The tools are then made available in the form of trace element formulas (calcium, zinc, cobalt...).
Pronutri Laboratories are committed to ensuring the safety and quality of their products.
Products in compliance with European directive 2002/46
FDA CFR21 compliant products (USA)
ISO 9001/2015 standard
GMP (Good Manufacturing Practice) compliant products
Our French Laboratories Partners

With a specific ethical approach, Nutrilab Laboratories have developed tested and innovative solutions, focused on female sphere and sleep apnea.
Nutrilab Laboratories' products are recommended by health professionals (general practitioners, specialists, MEPs, pharmacists, etc.).

Activa Laboratories, specialists in phytotherapy, offers a range of herbal food supplements with 100% natural active ingredients.
For an action of bottom or a fast action, the food complements Activa, in the form of Microgranules, bring vitality and balance to the organization.
Dietary supplements available in pharmacies.
Follow the news of Pronutri Laboratories
Subscribe to our newsletter to stay informed about Pronutri Laboratories.